Wild & Curious Foraging was created by professional plant forager, Myrtle Cooper.
Myrtle followed the call to share her plant passion, delving ever deeper into the plant world during an MSc in Ecological Food Systems, sharing her love of plants with people for over a decade.

Myrtle developed a plant practice rooted in ecopsychology, plant communication, and nature re-connection, that powerfully entwines us back with the land and to our own inner nature through the ancient art of foraging.
 Featured on BBC One's and BBC2, her work explores sensory techniques to develop deep relationship with plants, taking inspiration and learning from plant lore, and plant intelligence.
She leads foraging walks and immersive courses exploring the edible and medicinal properties of plants, wild cookery and preservation, plant connection, and wild wellness.
 Myrtle is a member of the Association of Foragers, and a founding member of SAP rising – a wild wellness collective, and has many years experience in agroecology, environmental change making and community resilience.
Myrtle is also self-building a straw bale house with her partner on a tiny patch of land in South Devon, and has worked over 15 years experience in environmental change and adaptation, supporting local food systems and as a sustainability facilitator, most recently with Transition Town Totnes & Futurebound.

.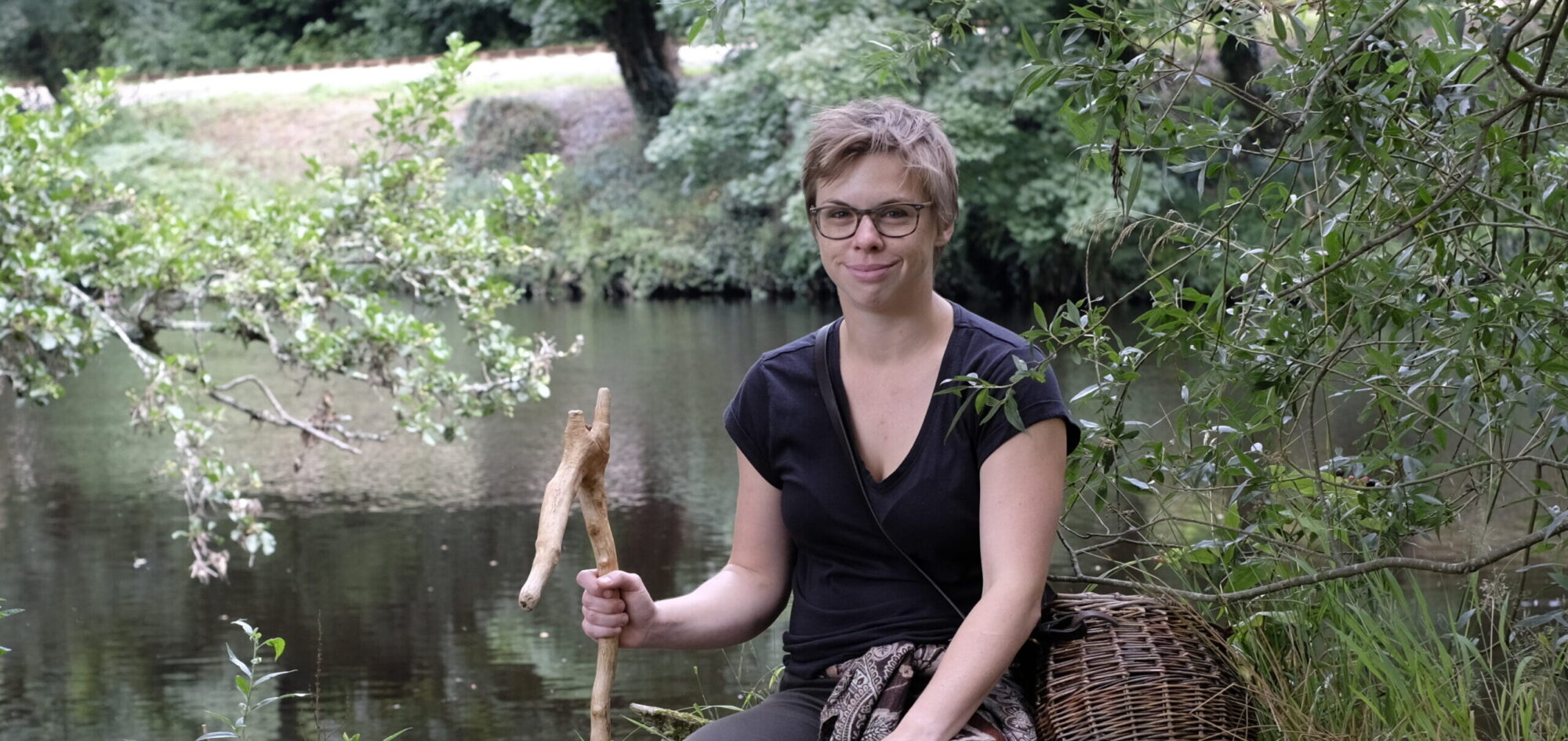 "Thank you so much for today. Both me and my mum had a wonderful day and found it both inspiring and calming to be out in nature listening to your incredible knowledge"
"Thank you so much for the most Magical day!  I absolutely loved it. After a long and tricky year or so you have brought sunshine back into my life and I just can't thank you enough."