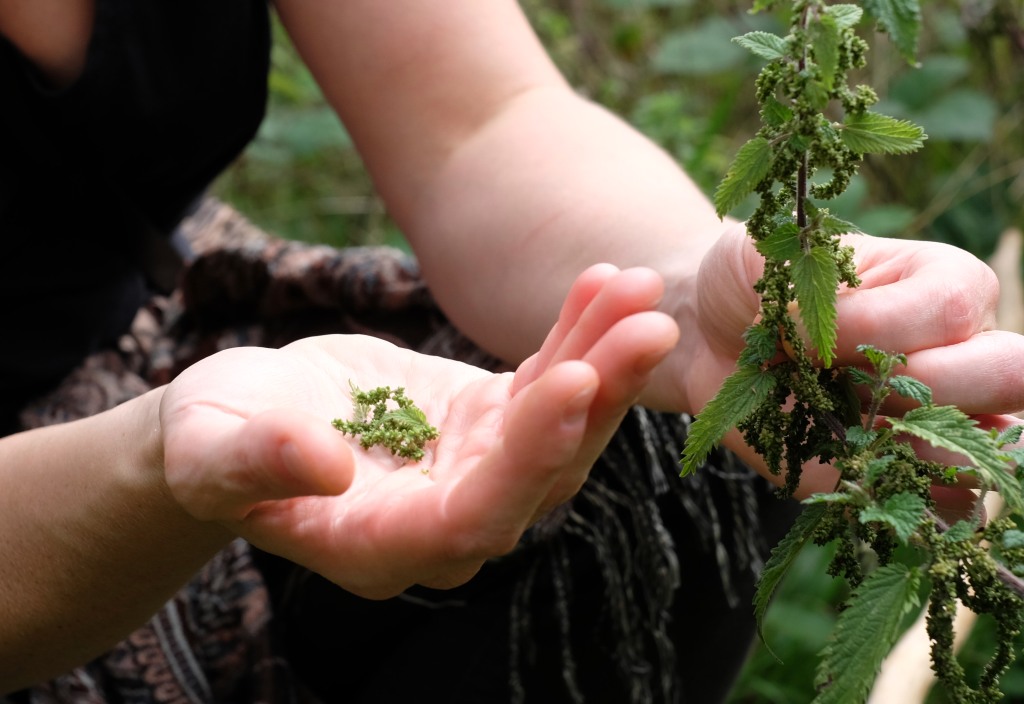 Wild Food Walk 10th September
Location: Dartington Estate.
Time: 10am – 12.30pm
Cost: £25 per adult £5 for under 16's
Wild Food Walk 29th October
Location: Dartington Estate.
Time: 10am – 12.30pm
Cost: £25 per adult £5 for under 16's
Kind Words People Have Said:
"Thank you so very much for a wonderful foraging walk. Your knowledge, presence and ability to weave science and folklore throughout the walk was just a delight."
Lucy
Foraging and Forest Bathing Experiences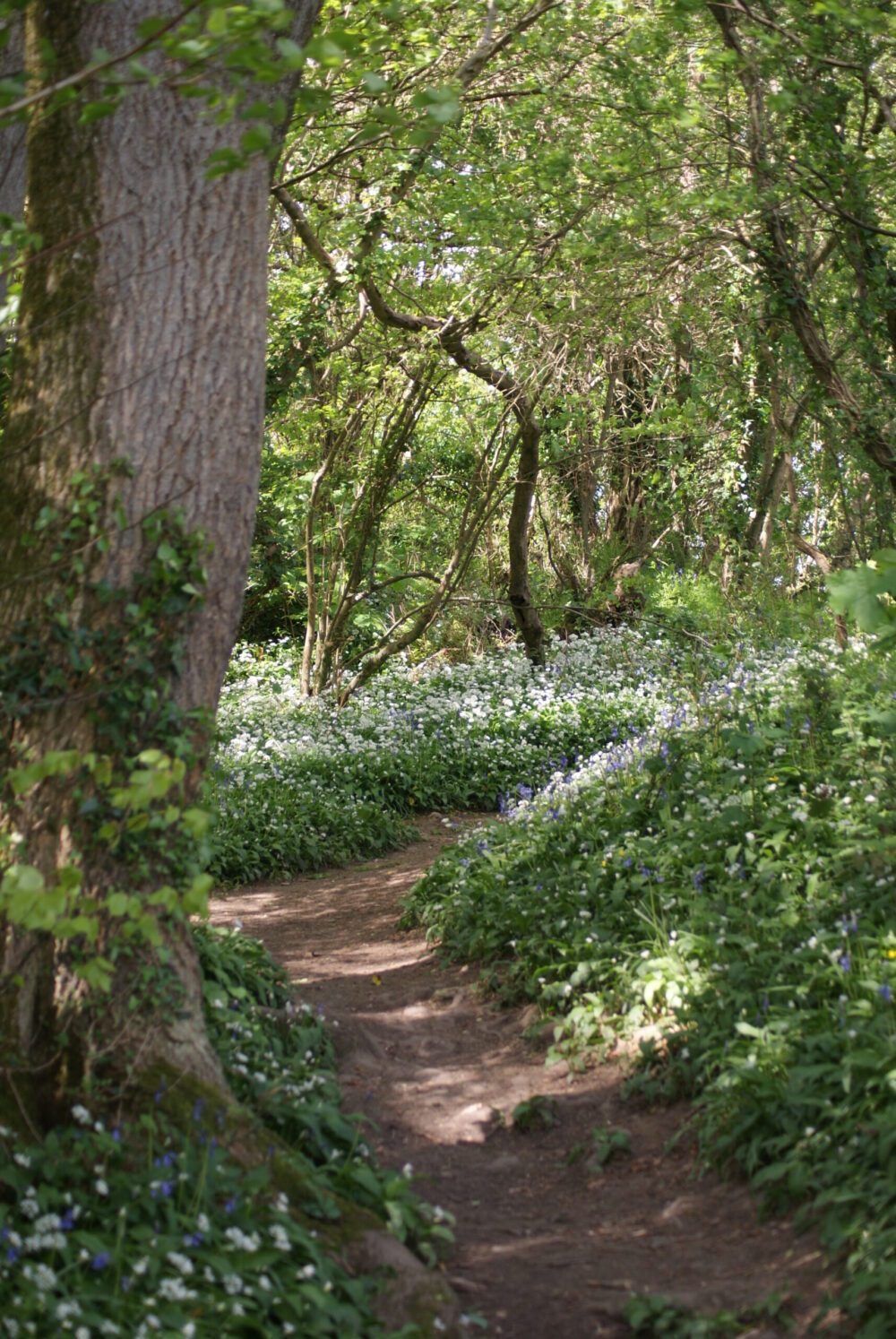 On an immersive and relaxing experience, you'll be introduced to the sensory arts of foraging and forest therapy, and experience the restorative power of connecting back with nature through wild food and an embodied connection to the land.
You will be guided through relaxing and gentle ways to become fully present in your surroundings, tuning into the plant and animal world with the senses our ancestors used to thrive and survive, meeting and gathering wild edible plants, with the option of staying to share a picnic at the end of the session.
.This is a dive into seasonal foraging interwoven with forest therapy invitations to help you develop a "wildful" relationship with the land and your own inner nature. These experience are co-led with Emma Capper of Creative Journey's In Nature. To find our more about Forest Bathing, see Emma's description of this practice.
More dates coming soon
Location: Dartington Estate
Estuary, Saltmarsh & Coastal Foraging Courses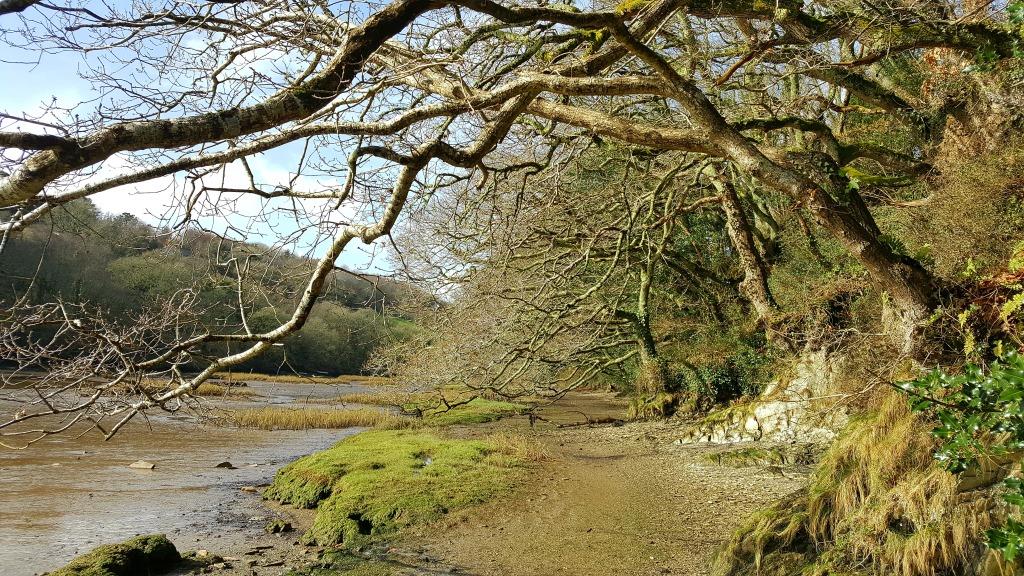 Join a coastal wild food exploration to meet and learn about common wild edible plants found in estuaries and salt marshes, and the nearby wooded inland and hedgerows. Estuaries are home to some of the most succulent, flavour filled and fascinating plants – adapted to living both in and out of the sea…a truly unique sensory collection awaits you down by the water.
We walk with the tide, and consequently start times vary, and these explorations are up to four hours long. Along the way we'll pause and share a wild brew and some handmade wild tasters prepared from the plants we will be meeting.
These courses require a moderate degree of fitness, they may be up to 3 miles long over hilly and slightly uneven, beautiful ground
Step Into Your Power Retreat- 2nd – 4th September
Location: Dartington Estate
Cost: From £280, residential option available

This three-day workshop encourages the use of playful language to explore our feelings about the experience and challenges of perimenopause and menopause and how the transition can change our perspective on life and our sense of ourselves.
This course is co-created by Anna Selby and Katrina Naomi, who are both writers, and Myrtle Cooper and Emma Capper, who are nature based foraging & forest bathing teachers with a passion for helping women to express themselves and explore other-than-self connection. They are skilled in holding safe and supportive spaces with movement, breath work, meditation and guided visualisations to draw out the authentic voices of women who can choose to express themselves through poetry, short stories and other forms of prose.

Foraging Day Retreats
17th September,  24th September,  15th October
Location: Dartington Estate
Time: 10am – 4.30pm
Cost: £85 – inclusive of handmade wild refreshments

Follow the song of the wild to a day amongst plants, just for you.
This course is an invitation to take a pause from busy lives, to come back into connection with yourself, held and supported by wild plants, trees and the ancient practice of foraging.
We'll explore woodland & hedgerows teeming with life, gathering plants and learning about their gifts of food and medicine, and diving into deeper connection with the plant realm.
Hedgerow Foraging & Basketry Weekend – 1st & 2nd October
Location: Dartington Estate
Time: 9.30am – 4.30pm
Cost: £120 Earlybird, £150 Full Rate – inclusive of handmade wild refreshments

Autumn is in the air, nuts and berries are ripening on the trees, scarlet hips and crimson haws awaiting our merry band of wildcrafters.
Myrtle & Emma warmly invite you to join them for a weekend of foraging for wild food and materials to weave your own unique hedgerow gathering basket.
Explore sensory ways to find and meet basketry materials.
Experience the vibrant and empowering traditional craft of hedgerow basketry,
Meet wild edible plants at home in hedgerows and woodlands, hear about the tales they have to tell and how our culture is tightly interwoven with the story of plants.
Sample handmade wild food and drink made from the land we'll explore together.