Wild Food and Foraging Courses
in South Devon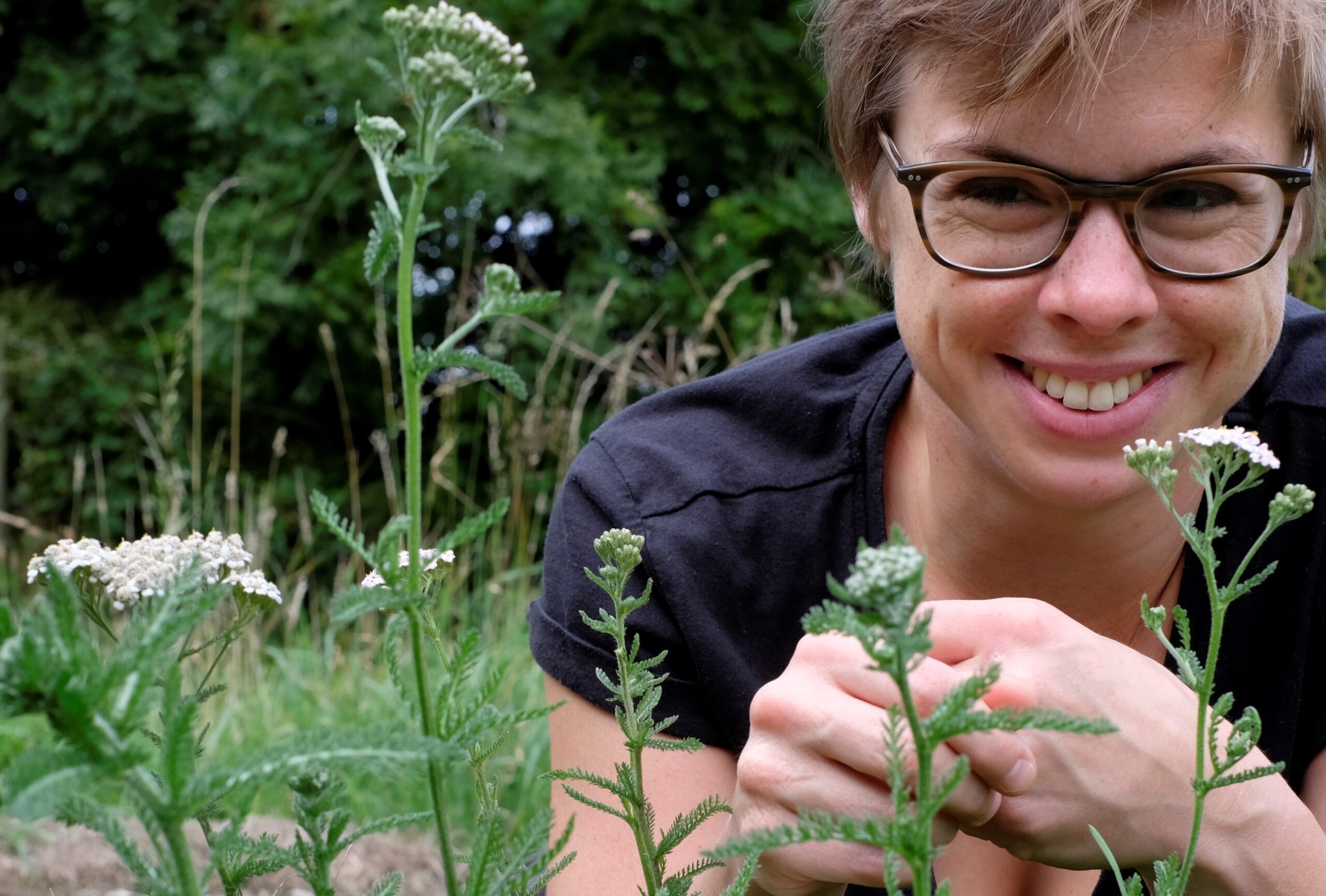 Myrtle Cooper
Wild and Curious Foraging was established in 2015 by Myrtle Cooper. Myrtle began her journey with plants in 2010, and has been foraging in South Devon for nearly a decade. Her intimate relationship with the plants and landscape of South Hams – from Dartmoor to our beautiful coastline – and experience put you in safe hands to learn the art of foraging.
As well as offering foraging walks for the public, Myrtle has worked with organisations ranging from the NHS, Lifeworks, National Trust Killerton, Schumacher College, The Woodland Presents, Integr8, The Kitchen Table, Wild Church, and Transition Town Totnes. She can arrange bespoke foraging experiences for private groups.
To learn more about your foraging teacher, visit the About page.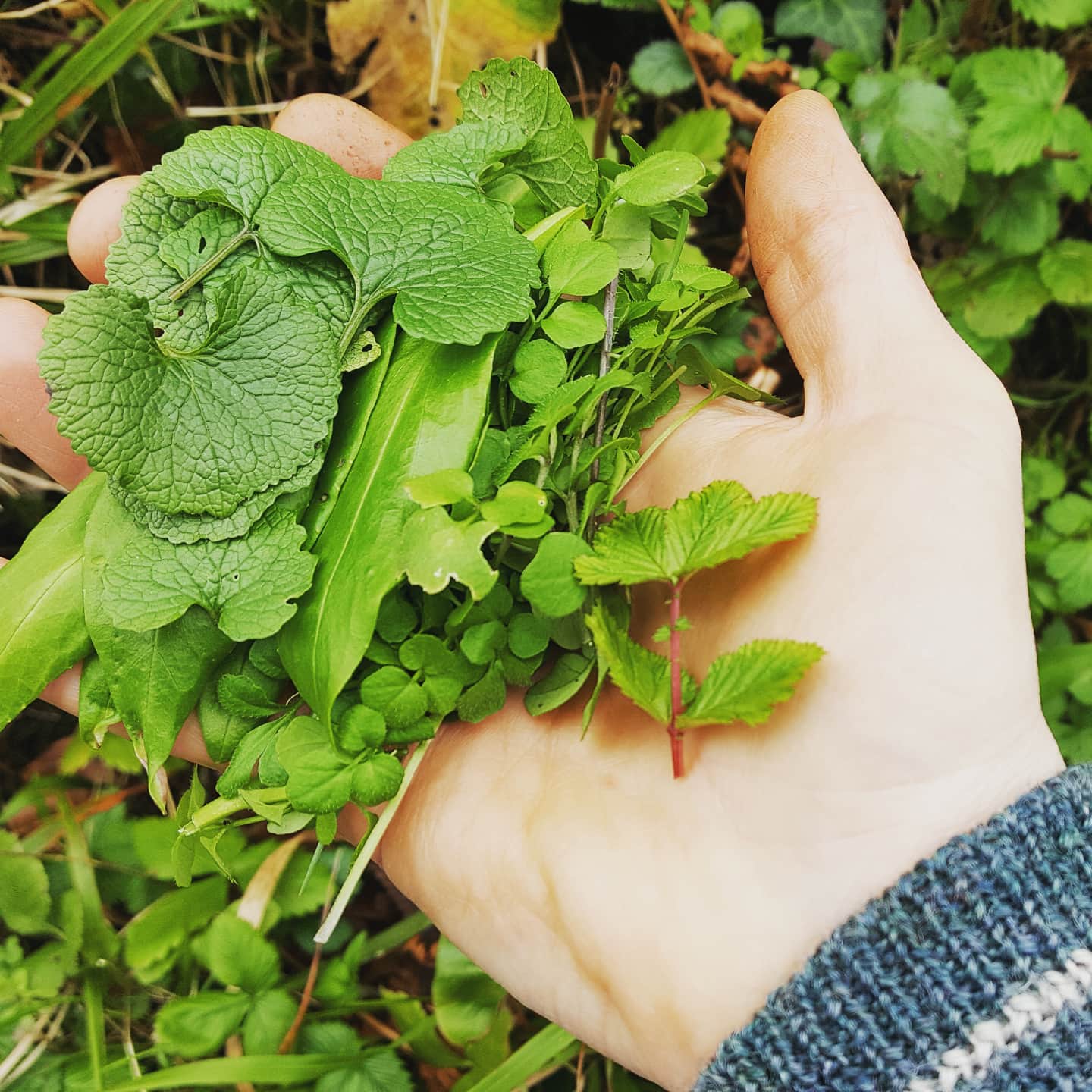 Wild Food & Foraging Walks in South Devon
Hedgerow, meadow, woodland, estuary and coastal foraging walks and wild food picnics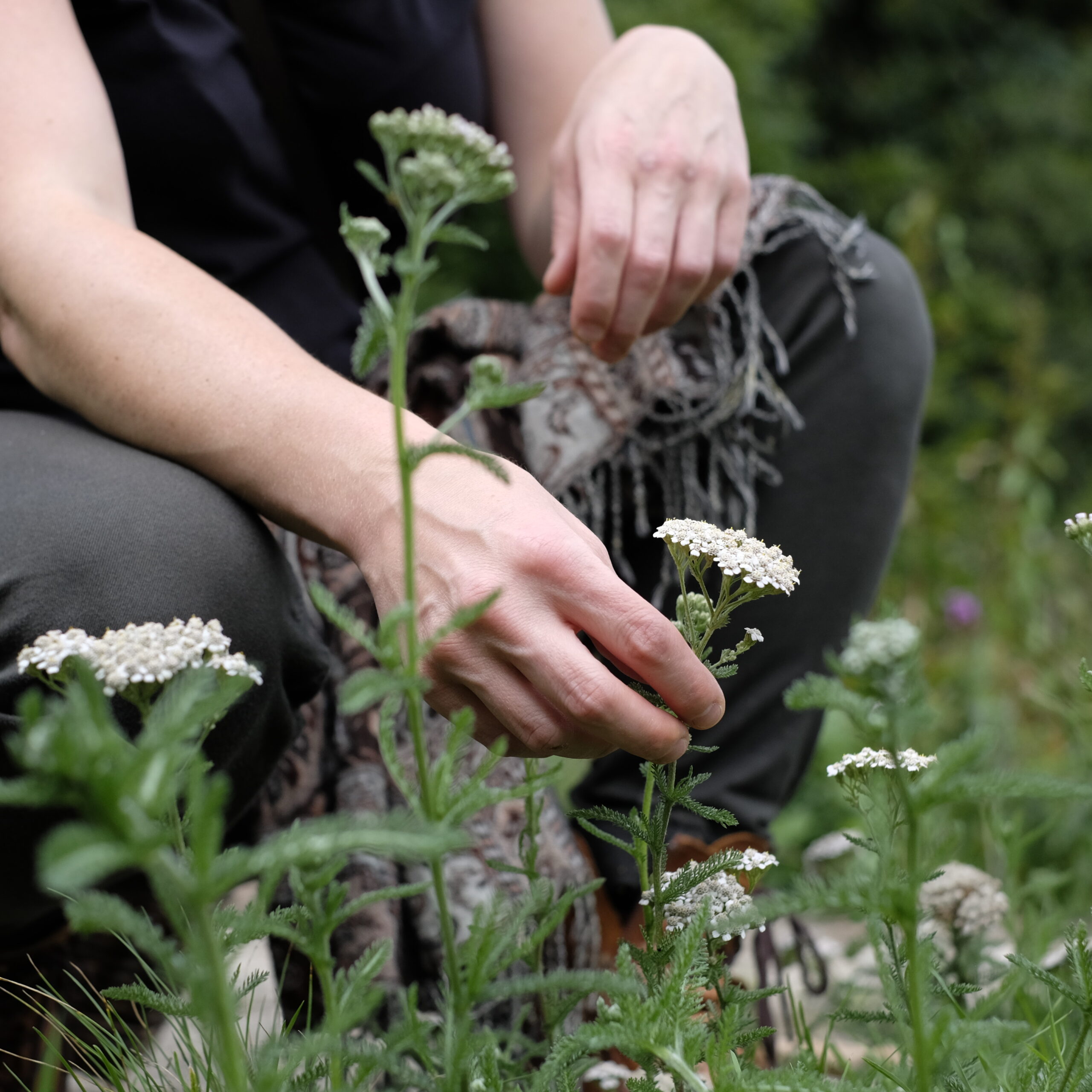 Longer Courses
Day, weekend and longer courses exploring foraging, preservation and cookery, plant connection and plant communication
Foraging and Forest Bathing
Gentle, relaxing nature connection sessions for mindfulness and wellbeing
What to expect on a foraging course
Learn how to forage safely and discover the power of connecting with nature through wild food and foraging.
Foraging courses include in depth meetings with a minimum of 10 edible, medicinal and poisonous plants, often many more. You will experience and learn:
• How to correctly and safely identify wild plants
• Plant folklore, historical and modern day uses for food and medicine
• Sustainable and appropriate harvesting
• How to prepare plants for culinary and medicinal use
• Plant intelligence and communication
• How foraging practice contributes to wellness
• Tasters of handcrafted wild refreshments
Courses are suitable for adults, and children and young people under 16 with adult supervision. No experience is required, and courses are also suitable for those wishing to develop their existing wild food knowledge.
Gift Vouchers
:Why not treat a loved one to a foraging experience. Gift vouchers are available as part or full payment for courses booked through Wild & Curious Foraging.  Custom vouchers for private foraging courses are available. Be in touch for details, hello@wildandcurious.org.uk
"Thank you so much for today. Both me and my mum had a wonderful day and found it both inspiring and calming to be out in nature listening to your incredible knowledge"
"Thank you so much for the most Magical day!  I absolutely loved it. After a long and tricky year or so you have brought sunshine back into my life and I just can't thank you enough."